Creating and detailing scenes has never been easier and faster. What's new in Corona 11?
More freedom, more creativity
Corona 11 for 3ds Max and Cinema 4D brings a new level of creative freedom and control for artists, architects, and designers. Equipped with a powerful set of tools, it helps create and detail scenes with greater ease and speed than ever.
Powerful detailing of scenes
▪ Easily create stunning bathrooms, kitchens, walls, and floors with procedural tiles thanks to Corona Tile Map.
▪ Easily apply effects like weathering and staining to the edges of objects with Edge Map/Edge Shader.
New Scatter controls
▪ Define upper and lower limits for scattering, creating more realistic nature scenes with Scatter Altitude.
▪ You can now have scattered items look in the same direction quickly and easily using Scatter Look At.
Simulations
▪ Add an extra layer of action to your scenes with smoke, fire, and other Pyro simulations directly in Corona for Cinema 4D.
Improved workflow
▪ Corona 11 for 3ds Max comes with a set of handy scripts called Corona Power Tools, designed to speed up and replace repetitive and tedious design adjustments.
Other improvements
▪ Improved Normal / Bump filtering reduces the loss of detail in those channels that can come with using a smaller render resolution or moving an object further away from the camera.
▪ With the new Intel Denoiser, you get improved results and it can run on CPU or GPU, not being tied to NVIDIA GPUs.
▪ Users can now take advantage of the colour management options offered by the latest versions of Cinema 4D and 3ds Max.
▪ Improved Lister in Corona for Cinema 4D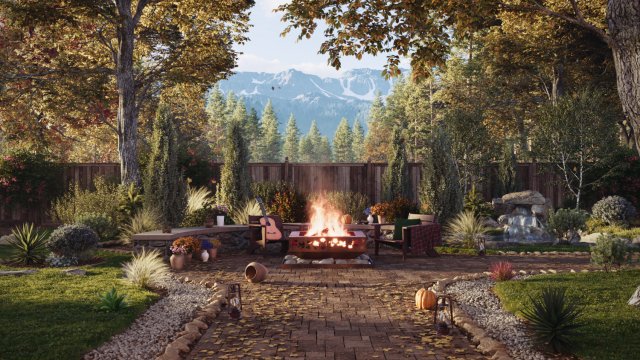 Create stunning visuals and animations effortlessly with Corona 11.
---
Contact Us
For more information call our sales team on +353 (0)1 526 6717 or email sales@bluegfx.eu