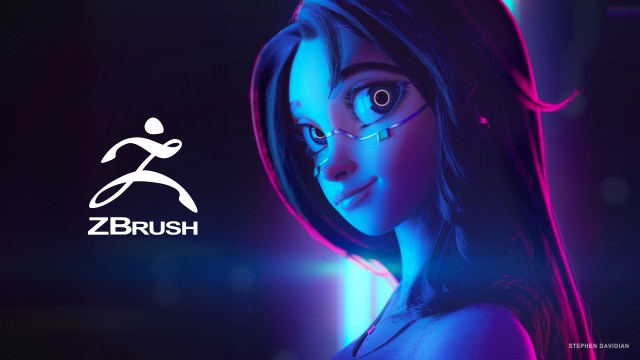 ZBrush 2024 comes with a number of improvements that make the industry standard for digital sculpting even better.
Some the features and enhancements include:
The innovative Anchors Brush receives an update enabling use of the brush without the need for masking the surface.
Split to Parts extends Knife Brush capabilities by allowing assets to be divided into pieces while keeping sliced parts as separate or unified parts within the SubTool menu.
The Gizmo and Transpose tools now feature topology masking along with capacity to snap to the center of the masking region. The Gizmo and Transpose Lines can snap along the masked area, making artist's masking workflow easier.
Cinema 4D noises are now available in the ZBrush surface noise gallery.
With the new Repeat to Similar feature, artists can easily repeat changes from a source mesh they are editing and have changes populate target meshes with the same polygon count. Repeat to Similar supports Sculpting changes, Full mesh replacement, Masking and Polygrouping.
Grow and Shrink mask capabilities are expanded to include more dynamic control and increased design potential.
A new stroke option called DragStamp is included. Allows for control of the intensity associated with an alpha being dragged onto the surface by moving the cursor back and forth.
Two new buttons were added for creases promoting more control over areas of an asset where creases and edges occur. Crease Unmasked and Uncrease Unmasked.
Insert Mesh Brushes are now compatible with Stroke menu options.
For more information contact our sales team at sales@bluegfx.eu or give us a call on+353 (0)1 526 6717