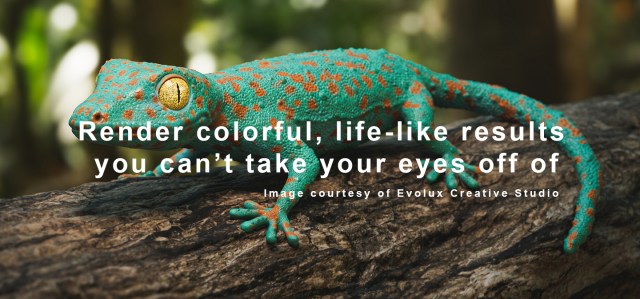 Arnold is focused on helping you deliver highest-quality production values and improve pipeline flexibility and scalability.
This update brings you native support for Apple Silicon in Arnold for Maya and an improved workflow for texture files.
Enhancements to colour management workflows in 3ds Max, better USD and MaterialX support, as well as optimization and bug fixes, empower you to create colourful, life-like renders that leap off the screen.
Deliver highest-quality production values:
You can rely on Arnold to render content faster and more efficiently to meet growing demands. Arnold thrives on heavy data sets and handles complex work with ease, leveraging USD and switching between CPU and GPU rendering to suit production needs.
Improve pipeline flexibility and scalability:
You can seamlessly integrate Arnold with top 3D digital content creation tools like Maya, 3ds Max, Houdini, Cinema 4D, and Katana.
Improve creativity, aesthetics, and quality:
Arnold offers a powerful, easy-to-use rendering experience that delivers beautiful and predictable results, letting you focus on being creative.
---
What's new in Arnold

Native support for Apple CPUs in Arnold for Maya 2014
Arnold now natively supports running under Apple M series CPUs, such as the M1 CPU. The Arnold for Maya plug-in is now available as universal binaries, increasing rendering speeds by 20% in selected benchmarks compared to running Arnold in Rosetta emulation mode.
Colour management in Arnold for 3ds Max 2024
Arnold for 3ds Max now fully supports the newly added, colour management workflows in the latest release of 3ds Max. This brings predictable and consistent colours that will match and fit in with the colours in the rest of your pipeline.
When enabled, it relies on built-in, or self-provided, OpenColorIO configuration files. You can now change the default rendering space, define a view transform in the Arnold Render View, and change the input colour space for textures default configuration.
Arnold also now supports the improved OpenColorIO 2.2.1.
USD improvements
This release contains many USD improvements and bugfixes in the USD procedural and the Hydra Render Delegate, helping you better work with heavy data sets. Arnold USD now supports MaterialX displacement shaders in USD scenes and is available both as part of the Arnold plugins and as an open-source project here: https://github.com/Autodesk/arnold-usd.
Improved workflow for texture files
Arnold now enables the automatic generation of optimized TX textures from source textures as part of the rendering process. In this update, the automatic generation is improved and supports using texture files in scenes with different rendering colour spaces. Using optimized textures is critical for rendering speed and memory usage and having the TX conversion as part of the core rendering will help those without a dedicated TX workflow to achieve faster renders.
Other
This update contains improved performance and behaviour for autobump, support for OpenColorIO, faster scene updates, and multiple Arnold API and usability improvements, allowing you to render more quickly.
---
Buy Arnold
To purchase visit the product page here.
---
Contact Us
Call us on +353 (0)1 526 6717 or email sales@bluegfx.eu