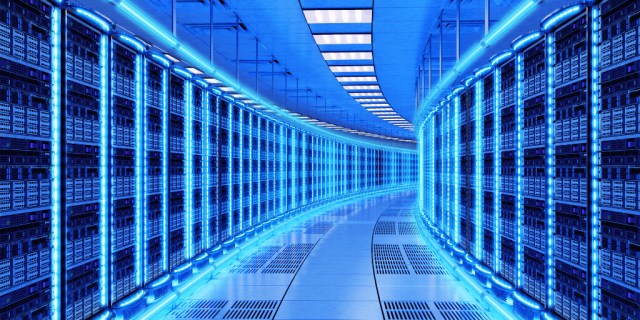 With recent technical developments, compounded by the covid pandemic, the industry is now shifting more than ever to different working methods.
With many studios evolving and adopting various remote working scenarios, hardware and software management has become more of a logistical problem.
This can leave some uncertainties for many to manage and resolve.
How many of the workforce will return to the office full time? How many want more flexible options? How to manage distribution and deployment of hardware and software, and maintain a working pipeline? Can I use my existing in-house technology to operate a hybrid workflow?
For existing facilities wondering whether the workforce should and could return to the office and in which kind of timeframe, is now the time to adopt new working practices or introduce additional capabilities, while retaining the benefits of existing tools, until they near their end of life?
The solutions?
Virtualisation can be the fix for all these concerns in one simple, scalable package.
More people in the community have become aware of and are using cloud services such as rendering, virtual workstations, storage and archiving. However, this is but a tiny part of what is available, with not everyone realising there is a lot more on offer that can really benefit studios of any size.
However, there are many different options available and not all of them will work for every company, depending on your existing set up, your current working practices and what investment you want or can afford to put in. So, let's look at some of the various options available for virtualisation and how a hybrid environment could work for you.
Setting up a fully virtual working environment is possible, and AWS recently introduced Nimble Studio, an all-in-one solution providing access to virtual workstations, high-speed storage, and scalable rendering across AWS's global infrastructure.
This demonstrates the perfect example of what virtualisation can do for you. It makes it easy to set up your team, with the tools they need, all with scalability, controlled by an easy-to-use front end. Aligning these new intuitive tools helps to generate increased capabilities for your output, without the need to move premises, meaning existing infrastructure and hardware can remain providing a great hybrid solution.
If, when existing hardware nears its upgrade time, you decide to switch to full virtualisation, then the change of scale is a simple thing to do. If you decide that a physical premise, with the benefits that entails, is still an integral part of how you see the future, you can dovetail the two for as long as it needs, with virtualisation taking up the challenge on an 'as needed' basis.
Let's use an example of a studio with 50 creatives of various disciplines, all needing workstation access, and the software they need to complete their work.
What about those who are fully remote or are only in the studio on certain days of the week? When the workforce becomes spread out, as is increasingly the case, the management of assets is infinitely more of a challenge.
What if a creative could log on to a virtualised workstation environment using a simple, cost-effective front end, that they can manage themselves, which is centrally monitored by the HQ, providing usage data and budget control.
The virtual workstations would have all the software people needed, all controlled with specific images to suit the role and requirement, that could be easily updated and deployed with Nimble Studio.
If some people needed to change work and tools, Nimble can handle this too. Nimble can efficiently deploy new tools to the virtual workstations, delivering access to the right tools at the right time, with processing power scaled to keep them creative, eliminating the need for swapping out GPUs, or installing extra RAM or storage.
Of course, the physical and cost benefits of virtualisation are clear and easily quantified but there are other elements to keep in mind. Virtualisation opens a business up to a global talent pool.
Not only are there opportunities to work with the best workforce available but you save on associated overheads like relocation packages and for some, a change of location might not be a possibility. Virtualisation instantly negates those hurdles.
An added benefit of this type of environment is that it not only helps you manage your current setup, but it can also scale up your requirements, allowing you to access additional resources when required.
These different perspectives on working practice need not be an either-or situation, as they can work seamlessly together, with part of the team being in the studio, other team members working remotely or on location using a virtual workstation, all sharing cloud-based file storage, retaining ease of project management and the collaborative nature that is paramount in the creative industry.
Similarly, all your data is secure in the cloud, perhaps even more so than your current in-house set-up.
What about the final image?
Rendering is a computationally-intensive process and while the render farms out there are gaining in traction, many studios prefer to use their own and while this gives ultimate control it comes at the cost of inevitable upgrades and associated costs.
Using virtual processing eliminates the need for all of this. Just scale the virtual tools for the shot at hand. No cooling issues, power fluctuation problems, or bottlenecks caused by files hitting the farm at once.
AWS Deadline allows for this with ease. You choose the tools, control access, and get the shots back. It's a fantastic solution for managing render projects, no matter which field you are in, from creative to engineering.
But what about my files?
The growing demand for higher quality content combined with the adoption of deep images and compositing has resulted in increased file sizes and challenging demands for storage.
Using cloud services such as Nimble or SimpleCloud is the best way to stay on top of this. Many of us are used to the cloud, with our photo apps on our phones, or lower-level options like Dropbox but where services such as Simplecloud excels is scalability and suitability for your projects.
There's no need to buy hardware storage that is futureproofed anymore. In fact, with the rate of development currently seen, you'd need mystical levels or prophetic vision to know what will be required in even a year or two.
Cloud based systems leave the guesswork behind. Simplecloud, for example, scales as needed, maintaining suitable overheads for the needs of the day. On top of that is total control over deployment and access for the workforce.
You dictate who can access what, even to the extent that you define who can save files locally or who works totally virtually.
Is it secure?
Absolutely yes. In some ways, a virtual studio is more secure than having your own studio. Not only are there multiple redundancies to keep your files accessible but your files are safe from local risks like fire and flood damage and even theft.
Protecting your assets and IP are fundamental requirements and Simplecloud and AWS allow you to control this easily and from anywhere.
How do you use a virtual workstation?
This is possibly the best bit of all. Because this is a web-based system, anybody you offer access to can use any client machine that suits both your and their needs, in fact, an existing home computer or a tablet would both do the trick.
You can even have them working on a machine with one operating system but have the virtual workstation running another, which makes for exceptional additional opportunities for the established studio.
If a creative needs to work elsewhere, say on set or at a different facility, all their familiar tools will be available to them, just as if they were sitting at their usual desk on premises.
On top of this, it is a fantastic method of managing boosted news of your business at peak times. Let's go back to our 50 strong workforce.
Say they were working on a movie, and all was going well when the VFX supervisor offered you another set of shots to produce.
If your studio is at physical capacity, it's very easy to simply add extra team members virtually, just for the length of time needed for the work to be delivered. No need to buy in hardware that may lie dormant for much of the time.
In a nutshell?
Virtualisation is all about giving you the power to manage a scalable workforce that runs securely, efficiently and in concert with the needs of your business, reducing inactivity and offering you the power to move with the times.
You can maintain your existing setup for as long as you need but secure in the knowledge that you can stay agile, adapting to a changing industry and confident that you can scale to meet new opportunities.
We suggest:
---
Contact Us
Call us on +353 (0)1 526 6717 or email sales@bluegfx.eu