The VFX market consolidation effect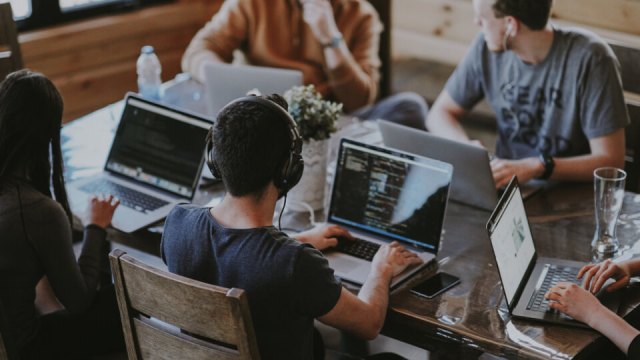 The price is right.
Small agile teams are born out of the necessity to develop new tools and applications. The pioneering work in visual effects is often the starting point for innovation. Every few years, new digital content creation tools bridge a productivity gap, reimagine a VFX workflow, or forge ever more efficient ways to work more collaboratively to achieve and deliver ever-increasingly more complex shots.
Almost any application in the VFX space will have had a beginning with a similar story behind them. There is an overwhelming expectation to find commercial validity to support product longevity and increase market presence; otherwise, their competitors will take over. However, when done correctly, positive transformations in productivity and praise for innovation are recognised and rewarded by a loyal user base. Commercial success is practically secured. When enough noise is made, smaller firms are a target for acquisition by larger corporate giants looking to increase their market presence.
Over the last 20 years, the tools used for digital content creation, especially in the world of visual effects, have seen a lot of merging and consolidation due in no small part to acquisition.
Acquisition can happen in various ways and while it may be in the form of some type of capital investment, what is of more obvious concern to us in visual effects and content creation is the acquisition or merging of brands and what impact that has on the end-user experience over time.
For others, the worry is more about any adaptation or evolution of tools they had implemented into their pipeline. Would the new owner develop the tools into something that didn't fit with what the artist or studio had initially bought them for, or could they be ended entirely?
The answers to these questions are varied and each case has a different outcome and can change over time.
Sometimes, one developer acquires a business or tool to gain access to part of the technology or to embed technology that is simply lacking in their own product offering, which is often the most common reason. Whether that technology is sequestered by another that the new owner already has or if it is run as before but under the new leadership is another matter and can go both ways.
Autodesk continues its recent acquisitions to bolster its industry advancement and competitive edge; recent examples include its acquisition of Tangent Labs and Moxion, facilitating its well-known strategy of becoming a true platform provider. Maxon's recent purchase of Pixologic is a similar example.
Whichever process, evolution and outcome happens, the key to this from an end-user perspective, is to understand the impact on your own work, your business costs and forward planning.
Open to all
Of course, there is a totally different aspect to the consolidation of VFX technologies and it is certainly a bigger one, with far-reaching impact for everybody involved in this industry and one which has largely positive outcomes for all.
Having technologies that can fit into as many different pipelines as possible is a good thing for studios and artists alike, as it means that assets are more easily utilised in different ways, the talent pool becomes more dynamic, training needs are far fewer and the costs to the business are (hopefully) reduced.
What we are talking about here is the move to cross-platform technologies. By this, I don't mean which OS a studio might use but the way certain elements of the VFX workflow have been and are being increasingly developed.
Although there are limitations, things like the OBJ and FBX file format meant that assets created in one tool could be used in another. The benefits here are clear, however, there have been other moves in the industry that take this well beyond the simple sharing of a model.
Pixar's Universal Scene Description (USD) is one such development and has seen rapid uptake, not just by studios and artists, but by other developers who are keen to support the open-source tools. This move makes it easier, more efficient and effective for teams to contribute to a project, from different locations, software suits and pipelines.
Epic's Unreal Engine has become a huge tool, not just for game development but for all manner of use cases, from architecture to virtual production. Support for Unreal Engine has broadened too, not just in terms of the user base but other developers. SideFX and Chaos amongst others have developed tools for Unreal Engine integration and going back to acquisition, Epic now owns Quixel and rapidly added Megascans to the Unreal ecosystem.
And let's not forget "collaboration", as this often binds competitive products together, allowing the end-user to create effortlessly and optimise their pipeline; it's natural that Maya (Autodesk) works seamlessly with Nuke (The Foundry) and Photoshop (Adobe) with 3ds Max (Autodesk), for example.
How do I know what's best?
This is where we come in. Here at Bluegfx we understand your production needs and can help inform your decisions, not just in where to invest, but how you can build a pipeline and workflow, so it provides you the best solution for staging effective and efficient processes.
We have a dedicated team of technical and workflow specialists that keep up to date on all aspects of the industry and the wider community, so they can guide you through the process of initiating or developing your tech needs.
Whether you need guidance on your existing pipeline, or simply want to chat about best practices or what tools you can integrate to best support your production workflow, or if you are looking to start something new, we can guide you through the process.
---
What have you got to lose? Schedule a call with our Tech Team.
We'd love to hear from you – please call us on +353 (0)1 526 6717 or email sales@bluegfx.eu
---
Photo by Annie Spratt on Unsplash