Sitting down with Graham Bell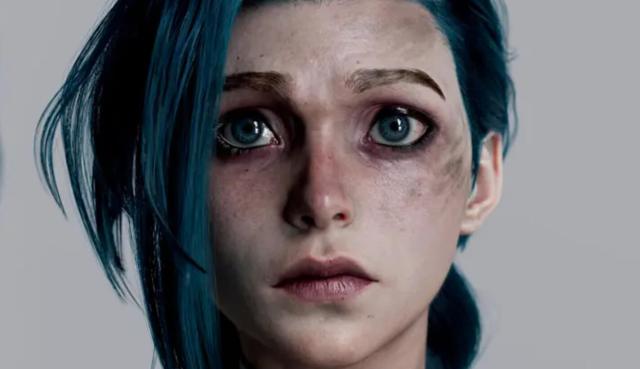 This is the time of year when much of the population takes stock, often deciding to make big changes to their lives, work or passions. In visual effects this is no different, so trying to find new, better, or just different ways of working is pretty common.
On top of that, there is the age-old debate around whether it is better to specialise or generalise. No matter what side of the coin you land on, the resulting actions are the same. It's time to look at your existing skills to see what you need to learn next. This is the same if you are looking to supplement your current skill set, or change tack and discover new pipelines to fit into.
The problem here is knowing where to start.
Do you need to go back to school?
Buy a few books, or subscribe to an online course?
Well, BlueGFX can help out there. As well as the excellent products they also have in-house product specialists, whose years of experience in the industry can help and guide any upskilling needs you may have.
Rather than presenting a list of options here, we thought it might be more interesting and helpful to talk to one of the team's veterans themselves, to get their take on the industry, skill sets and how to increase your expertise, so we sat down with Graham Bell, who shares his thoughts, followed by some free resources, to whet your appetite:
Tell us a bit about yourself, where did you start in CG and what's been your journey?
I started as a traditional illustrator for a small studio in Bromley. We started using CG in the mid-90s just as it seemed to be taking off. I then moved into video games by joining Psygnosis where I cut my teeth in games, before eventually joining EA/Bullfrog. At EA I did a lot of mocap work and took those skills into VFX at MPC in London. Went back into games briefly at Codemasters and Climax until eventually joined Softimage and then Autodesk. That was followed by a spell in automotive visualisation, then back at MPC, and now with Bluegfx.
Are there any key projects that have shaped the way you think about CG? What were they and how have they helped you evolve?
Hard to call out anything in particular. But when I started in games in the PS1 era, there wasn't much room to play with in terms of model and textures budget, so I had to be creative at times to make things work and be disciplined. These attributes and approaches are something that I've perhaps subconsciously carried forwards into other projects.
Technology and software now is incredible, and capable of many things but some aspects can make you lazy, and it can be too easy to overcomplicate things. So being simple to begin with can be a good starting point.
Where do you stand on software elitism? Every package has its followers and fanboys but is there any benefit to that, or should you go for a more holistic approach?
People will always be passionate or protective about a software package. It could be the first one they learnt, or they just feel more comfortable using it. I've used many different softwares, some I like, some I don't. It can be hard to break out of this mindset, but it's important to be objective.
Everything has its strengths and weaknesses, and you should be open and willing to adapt and change. I know it's a cliché, but the software is only one tool from a toolbox.
And it's not those tools that make us good but rather how we employ them. And if we fail, it's too easy to simply blame the tool used rather than how they were employed.
For people wanting to start 3D do you think they should take a general approach or specialise?
Good question and one that perhaps doesn't have a definitive answer. I've heard points for both. Being a generalist gives you a broad set of skills, but you could be a jack of all trades and a master of none. And I think it's very hard to be good at everything.
Starting out, having general skills is a good starting point, but with time you will naturally gravitate towards one particular area and that will help you focus. In a studio environment, you will have to collaborate with different areas and disciplines, so it's important to have some understanding.
People learn in different ways but can you suggest a surefire way to kickstart the process?
Be patient. With so much stuff out there, I can see how many, especially those just starting out, are keen to get moving quickly.
Though people can let their impatience with the lack of progress get the better of them and they try and dive straight into something.
However, they quickly get stuck and then maybe start to lose heart. So, the key is to be more diligent in your learning and consider being more pragmatic in your approach to improve your understanding.
Can you recommend a good launch point for people at the beginning of their CG journey?
There are so many resources available to people, it can be hard to know where to start. I would always start with the software vendors themselves. It's easy to overlook the official resources, documentation and tutorials they provide.
Granted there's a mixture of quality but it's a good place to start before moving on. If a vendor can't always provide materials, they will use their user communities.
More recently I've seen vendors sponsor known users to create tutorials on certain topics. There's some very good stuff out there, so it's worth checking out.
Some of these resources can be found below and make a fantastic start to the journey of complementing your existing skillset, allowing you to increase your knowledge base, for either enhancing your existing workflow or transitioning to a new one.
Resources to help learn graphic design:
Very good tutorials from Henning Sanden and Morten Jaeger, 2 senior character artists who have worked in VFX on some big shows

The main site has paid content, but their YouTube page has some good free content
They cover a variety of software, from Maya to Blender and Mari, etc
Mathias Røyrvik – Rigging TD who has worked in VFX. His YouTube site – has some great Maya/rigging tutorials and deeper content around math and Maya/Bifrost
Phil Radford – excellent Maya tutorials and has started doing more content on Maya/Bifrost on his YouTube site
Ryan Manning – experienced user with some excellent Unreal tutorials on this channel
An online school specifically for character rigging and technical art. Paid and free courses.
Get in touch