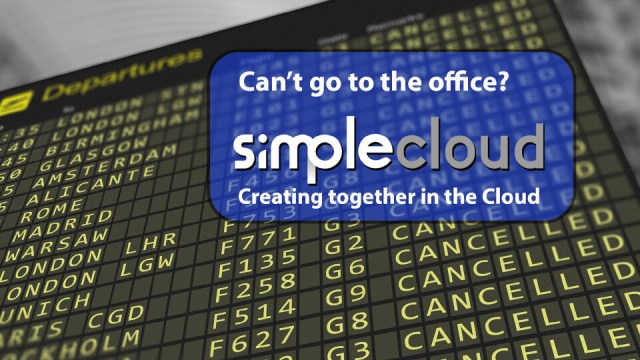 In the Media & Entertainment industry, there is an ever-increasing need for remote deployment of people and infrastructure.
If you need a remote working studio environment and are looking for business continuity, you should take a look at the virtualised platform from Simple Animation. Designed specifically for the visual effects, games and design visualisation markets, their cloud-based platform lets you create and manage your digital content creation in a secure cloud environment. You can scale easily and reduce your overall long-term costs, maximising the flexibility of your budgets and only paying as you need to.
It fully supports all the typical software tools that you use including Adobe, Autodesk, Chaos and many more, check out this short video that explains how simple it is:
Powered by IBM Cloud, facilitating connectivity to remote teams located anywhere; you can be operational quickly and easily, all you need is a thin client and internet access to connect to powerful virtual workstations and it only takes about an hour the first time to set up your studio or project.
Business continuity is critical, SimpleCloud solutions provide you with a simple and flexible cloud-based platform, where you will instantly access powerful virtual machines and share secure projects and workflows with colleagues around the world.
---
Contact Us
To find out more about purchasing a Simple Animation subscription or to arrange a virtual demonstration contact a member of our sales team. Call us on +353 (0)1 526 6717 or email sales@bluegfx.eu