Autodesk Shotgun for games webinar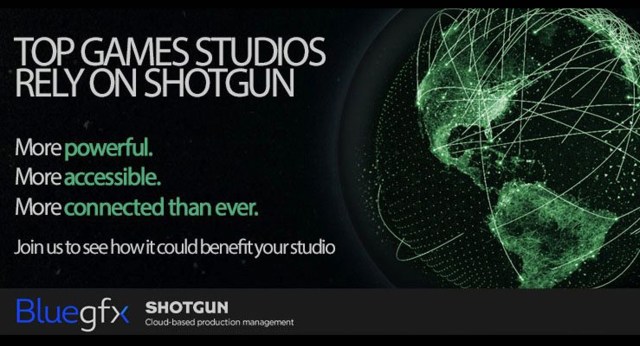 One app to schedule, track and collaborate your Game Development.
Friday, October 21, 2016 2:00 PM BST – 3:00 PM BST
Bluegfx and Autodesk are delighted to give you the opportunity to see how Shotgun can help you improve efficiencies within your game development workflow. Some of the leading games studios are already relying on Shotgun to securely unify their pipeline right across production. Its gives them the flexibility to schedule, track and review the creative process, automatically providing globally visible data. Simple and effective tools connect internal and external teams, integrating complex workflows so that everyone from artist to developer is fully in control of production.
Webinar headlines:
Understanding the benefits of Shotgun
A quick look at the Shotgun interface and some real world examples
Shotgun's background and why it is one of our fastest growing products in games dev
Access to a free 30 day trial.
---
Bluegfx provides 3D software and content creation tools to some of the most exciting creative studios in the entertainment industry. Join us and learn how Shotgun can immediately help you collaborate better and work faster.
Get in touch
Call us on +353 (0)1 526 6717 or email sales@bluegfx.eu