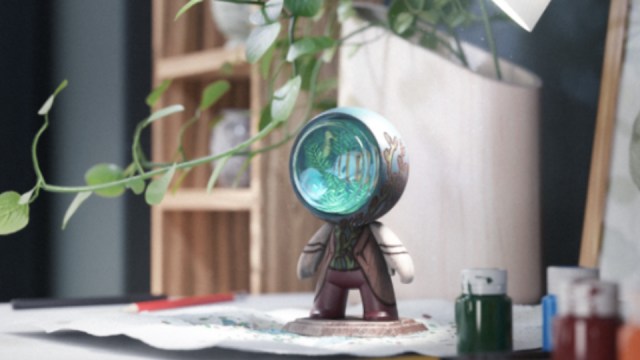 Empower your creative team to take their ideas further.
From designing to 3D prototyping to sharing creations across multiple formats and platforms, the Adobe Substance 3D Collection offers a state-of-the-art, end-to-end* workflow for Creative Professionals. The intuitive features enable designers to easily model, texture, stage and publish 3D content. You can also bolster your team's 3D expertise by leveraging our brand-new Adobe Substance 3D Learn online videos and strengthen your in-house capabilities.* Modeler currently in Private Beta
Get started with ready-to-use parametric assets.
Experiment with ready-to-use parametric models, lights, materials, and environments. Explore and use thousands of high-end assets made by 3D specialists and world-class guest artists – all of which are included within the Substance 3D Collection plan. Plus, with modifiable parameters, there are infinite variations.
Integrate Substance effortlessly.
Substance allows you to have one unified parametric material library across all your apps. The non-destructive workflow seamlessly integrates not just with Creative Cloud apps but also with all major third-party 3D software in the market.
---
Contact Us
Contact us on 01 483 410370 or email sales@bluegfx.com.