F10 and the need for speed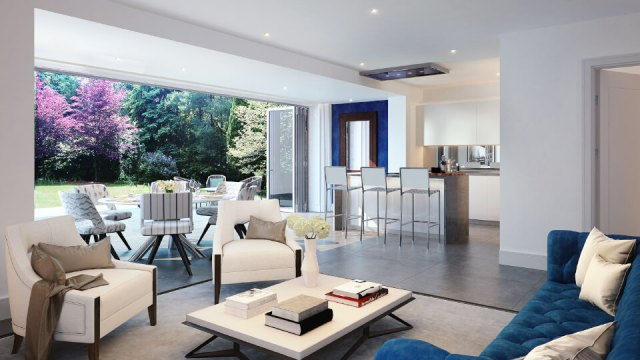 Frustrated by inefficiencies with their file sharing, visualisation experts F10 Studios approached us for help with their networking.
F10 Studios is an award-winning, architectural visualisation studio bringing exterior and interior architectural designs to life. We've worked with F10 for years, supplying them with the latest in 3d design technology, so we understand their set-up and requirements.

Always happy to have an excuse to visit Brighton, our tech team headed down to F10's studio in The Lanes, which is home to a team of 5 artists plus administrators.
The problem
F10 were experiencing a dramatic waste of studio time, mainly due to the amount of time it took to grab large 3ds Max and Photoshop files from shared storage. During very busy periods, with lots of rendering going on and all of the team accessing large amounts of data at the same time, the network would experience large bottle-necks. F10 estimated during these periods they were losing about half a day per day, split between the team.
The technical stuff
The existing specification of the set-up wasn't good enough. The 1gb connections weren't fast enough, the storage size was too small, and there were bottle-necks with the switch configuration.

We devised a new storage system, made up of a 2 tier QNAP NAS box.

The first tier is made up of 4 x 1TB SSD drives. With this, F10 are able to keep all the project files they are working on with the SSDs giving them rapid access.

The second tier comprises of 4 x 6TB disks on a RAID 6 (10.6TB of visible storage used to store less regular data and recently archived projects for easy and quick access). This ensures a reduced risk of data loss should any of the disks fail.

These are connected to the workstations with a couple of Netgear switches. One of these is made up entirely of 10GbE connections, maximizing the Artists' connection back to the storage.

We also provided 10GbE NIC cards and an APC to minimise the risk of power surges.
Faster rendering
To accompany their existing WS render farm, F10 have also had a micro-modular data centre installed by Iceotope. Iceotope use innovative, fanless liquid cooling technology to enable high-speed, quiet rendering – using up very little floor space. F10's render capacity has doubled, using less than half the space. Read the full story here.
The outcome
F10 are now regularly experiencing transfer speeds of between 400 to 700 Gb/s, and 100 to 300 Gb/s during very busy periods on the network. Opening and saving large files is much quicker and network bottle-necks have been reduced considerably.
We are really pleased with the results. With Bluegfx's assistance we thoroughly analysed our setup and workflows to find the issues, and from that spec a great performing, solid network and storage solution that the team now enjoys pushing to the 10GbE limits.
Nick Homer, Managing Director
To read more about F10 Studios and their amazing work, please visit their website here.
Contact us
Can we help to optimise your workflow? Call us for a chat on +353 (0)1 526 6717 or email sales@bluegfx.eu.
.