Building a better IT network for Cooper Baillie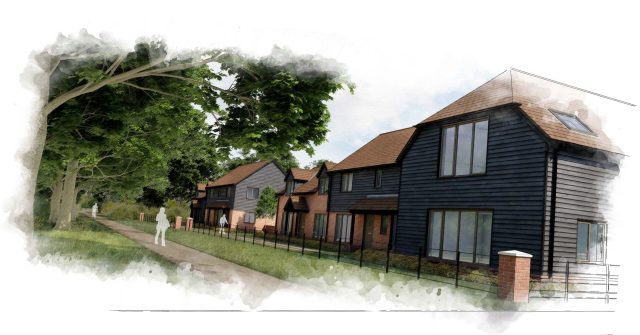 How we helped the architectural design company, Cooper Baillie by delivering an IT infrastructure solution.
They got in touch when they needed to purchase Autodesk products AutoCAD and 3ds Max, but soon discovered we could offer a whole lot more.
Unlike generic software vendors we have specialist knowledge in 3D design, which means a better understanding of what pipeline and infrastructure requirements a practice like Cooper Baillie might need. Initial conversations about purchasing software turned into bigger conversations about the potential for a better network infrastructure to improve the current workflow and rendering system.
We're proud that Cooper Baillie recognised the added value we could offer with our specialist knowledge, and decided to end their existing IT arrangement and start working with us. They now receive our Silver Support Service which means they benefit from having initial set-up support, a dedicated telephone support line, remote dial-in when required, discounted engineer rates and more.

So far, Cooper Baillie have been kitted out with Autodesk AutoCAD and 3ds Max, HP Z2 mini G3s, a high-end 3D modelling and animation Workstation Specialist system, and some slightly less powerful WS machines for running AutoCAD. They've also transferred their O365 subscription to us as we're Microsoft Office 365 certified so know the ins and outs of Office.

We're now into Phase 2 of the project. This involves integrating new Synology NAS and switch compatible with 10GbE for a cost-effective, future-proofed network that will further reduce production workflow time and boost productivity.
From Cooper Baillie's perspective we want an IT support that we can have direct communications, without the layers of hierarchy and unnecessary jargon. When investing in the future you need to feel confident that the advice is for the right reasons – to understand our needs and help facilitate our goals and deliverables as a business. Bluegfx have done this, working collaboratively and enabling us to build the necessary infrastructure for the company to offer a better service to our own clients. This process is evolving over time, but we are already feeling the short term benefits delivered by Matt and his team.
Ben Baillie, Director, Cooper Baillie
It's great to be working so closely with Cooper Baillie. From our early conversations, we soon discovered that we could help with much more than supplying software and hardware, and deliver a complete IT infrastructure solution. Our desire is to continue to develop our partnership with the team at Cooper Baillie and help them grow their business whilst we manage all their IT needs; so that both companies can focus on what they do best.
Matt Allen, MD, Bluegfx
---
Contact us
Contact us on +353 (0)1 526 6717 or email sales@bluegfx.eu